A Link Building Guide for 2013 - Part 2
Submitted by

tom

on Wed, 27/03/2013 - 15:38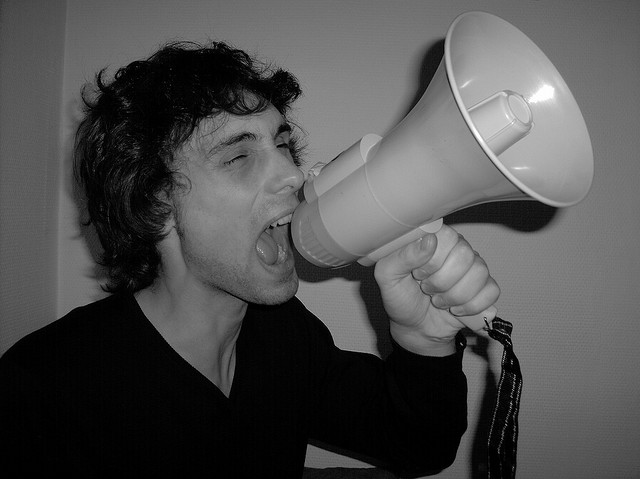 Image sourced from L.Bö on Flickr
In part 1 we talked a lot about content. Today we are going to talk about some of the best opportunities available to you when it comes to promoting that content and hopefuly building some good organic links.
There are lots of great ways to build links to your content. Having great content definately goes a long way, and you need to address that, but if it doesn't get in front of your audience, content is useless.
Before I go ahead and talk about promotion,  I think there is one important thing to get out of the way:
Diversity
The diversity of your link portfolio is becoming incredibly important. You need to make sure that you are getting links from a diverse range of sources. It is also important to think about anchor text diversity. With most natural link profiles, the anchor text consists of mainly branded keyword phrases.
So it is important we realise that we should be trying to obtain links from a variety of sources, and also that we shouldn't be chasing after keyword rich anchor text anymore.
Outreach
Reaching out to bloggers and website owners is a great way to build some links to your content. Your primary method of communication here is most likely going to be e-mail.
It won't usually be too difficult to get in touch with bloggers via e-mail. They often make it easy for people to get in touch. What you do need to remember is that bloggers get a ton of outreach every day, so you need to stand out and you need to be providing them with something they want.
Do your research. Take a look at the blog in question and find some articles you like. Start off your e-mail by telling them how much you enjoyed the content and why, perhaps asking them some questions about something in their article.
Blog Comments are also a great way to engage with bloggers. Whilst I wouldn't be looking to get any direct benefit from the links in blog comments, building relationships with those bloggers is incredibly important.
Social media can also help with your outreach efforts a great deal, and I am going to go on to talk about that now:
Social Media
Social media can be used both to promote your content and to build relationships with relevant bloggers and website owners. There are lots of social networks, some of which are incredibly useful from an SEO perspective.
With social media, just like SEO, you always want to make sure that you are thinking quality before quantity. Taking shortcuts is usually a bad idea. It is usually going to be obvious to users and I think search engines will begin to introduce negative social signals (if they haven't started to already) in the not-so distant future.
You need to do your best not to appear spammy. Posting links to your own stuff all the time is usually going to be a bad idea. You need to mix in some other good content that you find on the web and some genuine conversation. A lot of what I said about content applies to social media too, especially the fact you need to be thinking about your audience and not yourself.
First off when it comes to social media you need to find your target audience and get in front of them. On networks like Twitter, Tumblr and Pinterest you can follow members of your target audience and a percentage will follow you back. You should also look for others who influence your audience and engage with them. Some of these people will likely be the very same as the bloggers and website owners you are looking to build relationships with.
You want to be getting into conversations with these people if the medium supports it (networks like Twitter, Facebook and G+ do, but Stumbleupon and Pinterest for example don't lend as well to conversation.)
A lot of people don't realise this but forums are also a form of social media. I think people don't get that because they were around before the term was coined, but they can make a great addition to your strategy. I do think forums still present some value from an SEO perspective, but only in this context. You need to be looking to build relationships and treat forums just the same as you would any other form of social media.
PR
Getting press coverage is very beneficial when it comes to SEO for a couple of reasons:
At the end of the day exposure in the press is good for your clients' businesses, and potentially your SEO campaign. Increased exposure can bring more people to the website. Some of that traffic might decide to link to the website organically.
Press websites tend to be incredibly powerful, and some of them link out. A great example is The Guardian. Guardian.co.uk has an alexa rank of 192. That means it is the 192nd most popular website in the world according to Alexa (who estimate website traffic).
Quality is extremely important when it comes to PR. You need to write really good press releases that are relevant to the journalists you are sending them to (i.e. the types of stories they would print). You need to make sure the spelling and grammar of the release is up to standard and that you follow the conventions for writing a press release as well.
Now you need to send out the press release to different journalists. If you can develop good relationships with journalists then you could become their go-to resource for information on that topic. The best way to do that is provide them with great information that they can use in their articles. That information doesn't even have to be stuff you are putting out for your clients or yourself, building those relationships is vital when it comes to PR.
And remember your manners! Do remember to thank any journalists that feature you or your clients in an article.
There are also various services for distributing press releases online. Whilst these are no replacement for solid connections with journalists, they can be useful.
I hope all that was helpful, and please come back for part 3 next week, where I will be discussing some more link building strategies.
SEO